System On-time Performance
Ridership by Service View Report
| | |
| --- | --- |
| Northeast Corridor | |
| State Routes | |
| Long-haul Routes | |
vs View Report
| | |
| --- | --- |
| Northeast Corridor | |
| State Routes | |
| Long-haul Routes | |
Revenue by Service
| | |
| --- | --- |
| Northeast Corridor | |
| State Routes | |
| Long-haul Routes | |
vs
| | |
| --- | --- |
| Northeast Corridor | |
| State Routes | |
| Long-haul Routes | |
On-Time Perf by Service
| | |
| --- | --- |
| Northeast Corridor | |
| State Routes | |
| Long-haul Routes | |
vs
| | |
| --- | --- |
| Northeast Corridor | |
| State Routes | |
| Long-haul Routes | |
Historical Delays Graph Coming Soon
Loading Amtrak careers...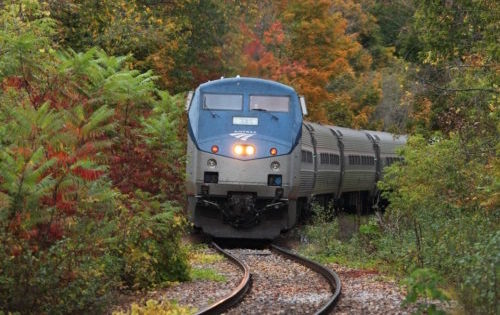 We love Amtrak and our mission is to make their public data more accessible to everyone. They publish plenty of great information throughout the organization, but unfortunately it is locked inside large unfriendly PDFs and obscure web pages. By making the data easily accessible, we're enabling new innovations around public transportation across America.
From data journlists studying Amtrak's improving performance records, to app and website developers creating new tools for planning your next journey, we've enabled the creation of an entirly new set of technology to help people enjoy Amtrak.
Have any questions? Feel free to contact us or learn more about Reustle Co. (we build software).